I live to tell stories through images, especially love stories! I want to learn how the couple met, the proposal, etc. But it's a rare occasion that I get to be a part of their engagement story!
I call this post a "surprise engagement shoot" because they were not engaged at the beginning of the shoot. Wes contacted me because he and Kristen had never before had professional photos taken. But he let me know the real purpose behind this shoot would be to pop the question at the very end!
We began this surprise rustic engagement shoot in the Fort Worth Stockyards. Then we quickly headed to Trinity Park and the Fort Worth Botanic Gardens for a quick outfit change and to give Kristen the surprise of her life!
I still have no idea how Wes kept his cool, because I was a nervous wreck. In fact, don't look too closely at the proposal shots because I'm fairly certain there was some serious camera shake going on! It was my first time to be part of such a sweet, life-changing moment, and I've been completely hooked ever since. Thank you for making me a proposal junkie, Kristen and Wes, and more importantly, for trusting me with these memories!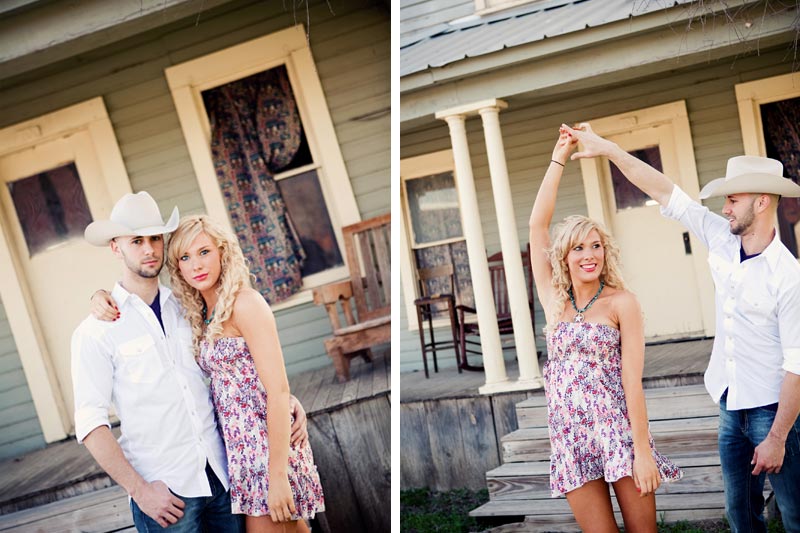 YES! Just what I thought… camera shake!  I'm only human, I mean LOOK at the joy in those faces!