Shelley Foster: Dallas-Fort Worth Photographer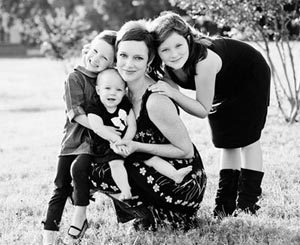 A little bit about me and how I adore shooting people in love. . .
I specialize in portraits, weddings, and everything that goes along with weddings. This means capturing the beauty of every detail, being invisible so I can snap every tender moment, and telling ridiculous jokes so I can get real smiles during the infamous formal portraits.
My Background & Philosophy
Before I began shooting weddings full time, I worked as a counselor in higher education for nine years. I have a deep appreciation for people, their perspectives, and their unique stories. I'm so thankful for that career path; for I bring that same awareness to photography.
I see this career as both a job and privilege. Given that, I take my role in capturing these memories very seriously.
So often photographers push their own agenda, their own style or brand. But this doesn't interest me.
My goal as your photographer. . .
to reflect your character and style
to know what makes your story unique and what moves you
to showcase and celebrate your love for one another
to make certain your wedding day feels like your wedding day, not an awkward, all-day photoshoot!
But above all, I want to create images that are a testimony to your love so that every time you look at your wedding photos, you fall in love all over again.
Delivering a wedding day experience that is joyous, relaxed, and fun is equally important as capturing spectacular images. Past clients will agree I work very hard to make this happen for you.
Please browse through my portfolio for more of my work, and check out services and pricing for details.
Don't hesitate to contact me if you have any questions or are ready to book a session! Thank you sincerely for your interest and for visiting my site.